If you hate that traditional slipper look then having the best slipper socks for men could be just what you need.
Slipper socks are a great alternative to wearing slippers, more comfortable and affordable. In addition, they are thicker, warmer and more cushioned than regular socks. With a non-slip grip to keep you steady and safe on your feet, they are perfect for those with reduced mobility, poor coordination or balance issues.
Available in lots of attractive designs, colours and materials they are perfect for walking on non carpeted surfaces, such as wooden, tiled or laminate floors, or staircases.
Great benefits of wearing slipper socks for men
Warmer than wearing regular socks.
Tend to stay on your feet better than wearing slippers that can soon slip off.
They have a non-slip grip that helps prevent accidents or falls on non carpeted surfaces.
Perfect for those with reduced mobility, poor co-ordination of a shuffle walk as they are less likely to slip in socks or catch their foot wearing slippers.
More comfortable and affordable than wearing slippers.
Great as a birthday or Xmas gift.
The Best Slipper Socks for Men 2023
1) Heat Holders Mens 2.3 TOG Winter Non Slip Thermal Slipper Socks
These Heat Holders slipper socks are made from a specially developed heavy bulk yarn which gives them their extreme thermal qualities. The supportive ankle fit and non-slip grip helps keep you warm, comfortable and safe on your feet at all times.
Pros
The non-slip grippers on the soles gives you lots of support and traction, especially on tiled or wooden floors.
Really comfortable and supportive feel to them.
They have a high TOG rating of 2.3 which means they are one of the warmest thermal socks available, so no more cold feet on those long winter days.
Available in 3 different colours – black, charcoal and navy.
Cons
Some people may not like the ankle style fit preferring a longer fitting sock.
---
2) FALKE Men's Cosyshoe Wool Non Slip Slipper Sock
The FALKE Men's slipper sock is made from a soft merino wool which keeps your feet cozy and warm. An elastane cuff on the heel and a fold-over cuff ensure an optimum fit and prevents your foot from slipping.
Pros
The silicone knobs on the underside felt sole gives you lots of support when walking.
There are 9 different stylish colours to choose from.
Feel a lot more comfortable than wearing slippers.
Comfortable and lightweight design.
Hardwearing sole that won't easily wear down so you won't need to replace them often.
They could easily be used when nipping outside to put the rubbish out or in the garden.
Cons
When you first get them the sock is a little tight at the top, but will loosen over time.
---
3) Vihir Men's Winter Non-Skid Warm Slipper Socks

These Men's Winter Non skid socks are designed for maximum comfort, heat, and coziness. With their thick knit lining you can choose to wear alone or inside boots, shoes or slippers for that perfect fit.
Pros
They have a comfortable elastic opening which won't put pressure on your skin and leave marks.
Can easily be machine washed and retain their shape well.
Comfortable stretchy feel to them.
Good non-slip grip on the soles will help prevent any trips or falls.
Lightweight and foldable means they are great to take away on holiday.
All the seams are on the outside which is great if you suffer with sensitive skin.
Cons
Some people may prefer a style without the stitched sole look.
---
4) Strong Souls Mens Cosy Slipper Socks
These Strong Souls non-slip slipper socks have a soft plush fleece lining to keep your feet incredibly warm and cozy. With their attractive designs and sturdy gripped soles they are a perfect gift at anytime.
Pros
Extremely soft and comfortable fit, perfect for those cold nights.
They have a strong supportive non-slip sole to help keep you steady on your feet.
Great value for money.
Attractive looking design.
Cons
One size should fit all sizes but they may be a little loose fitting for those with smaller sized feet.
---
5) Hylaea Mens Non-slip Grip Slipper Socks
These Hylaea men's slipper socks are designed to give you optimum comfort and grip so you can manage your daily activities safely. With their simple design and comfortable ankle fit they are perfect for walking on any surface.
Pros
The anti-slip bumps on the sole provide a good grip over slippery surfaces.
Great alternative to slippers for those with mobility issues, such as poor balance, co-ordination and those who shuffle their feet when walking.
The pouch that comes with them is really hand to separate your socks when washing them.
Nice thick feel to them.
Simple attractive design and great to wear on their own or with additional footwear.
Cons
Maybe a little warm for your feet in summer.
---
6) Rymora Non Slip Anti Skid Slipper Socks for Men
These Rymora slipper socks for men have a luxuriously soft feel to them. Stretchy and supportive, with a good anti slip tread and comfortable seamless toes for extra coziness, they are a perfect addition for your feet.
Pros
They have ventilation arch bands that keep your feet cool and supports the arch of your foot.
Easy to put on with a stretchy feel, but not too tight around your ankle.
Easily machine washed or by hand and they retain their shape well.
Great anti slip tread to them perfect for wooden, polished or tiled surfaces.
Very comfortable to wear.
Cons
There is not a lot to dislike about these Rymora slipper socks. It comes down to your personal choice as some people may prefer a particular style or colour.
---
7) Non Slip Sherpa Wool Knitted Slipper Socks for Men
These non-slip slipper socks for men are made from a high quality and ultra soft fleece, and lined with the double layer of Sherpa fur to make your feet incredibly comfortable and warm.
Pros
7 different colour combinations to choose from so you will find the right pair for you.
The soles give you good suction on wooden or tiled floors.
Very comfortable, soft and warm to wear.
Great birthday or Xmas gift to have.
Easy to wash and the soles are durable.
Cons
They tend to be a little on the small size, so best order the next size up.
---
8) FALKE Men's Lodge Homepad Slipper Sock
The FALKE Lodge Homepad men's slipper sock is great for for relaxing at home, with a hard-wearing, non-slip sole for a perfect grip. This comfortable stylish looking sock has a mottled yarn look, and the stitched synthetic leather tabs on the heels give this slipper sock its robust appearance.
Pros
Super comfortable to wear.
The ergonomic design make them mould and fit around your foot.
Made from high quality soft breathable cotton so keeps your feet from sweating on those hot days.
The reinforced stress zones on the sock make them really durable and hard wearing.
Stylish looking mottled yarn and the thick chunky knot gives them an autumnal rustic look to them.
These socks have an anatomically shaped toe progression (marked L & R) for a perfect fit.
Cons
---
9) Skyba Non Slip Grip Socks for Men

The Skyba non-slip slipper socks have a thick cushioned foot bed and elastic arch support creating the most comfortable grip socks you'll ever wear. With their soft durable cotton polyester blend your feet will always stay dry and protected.
Pros
The PVC gripped soles are supportive and strong keeping you safe and steady on your feet.
They come with a mesh washing bag which comes in really handy when trying to separate your washing.
Cotton finish ensure your feet can breathe even in hot weather.
Comfortable to wear even after wearing all day.
Cons
The only downside is that the anti skid bobbles are quite prominent and those with sensitive feet may feel them on their feet.
---
10) Heat Holders – Mens Thick Winter Nordic Patterned Non Slip Thermal Slipper Socks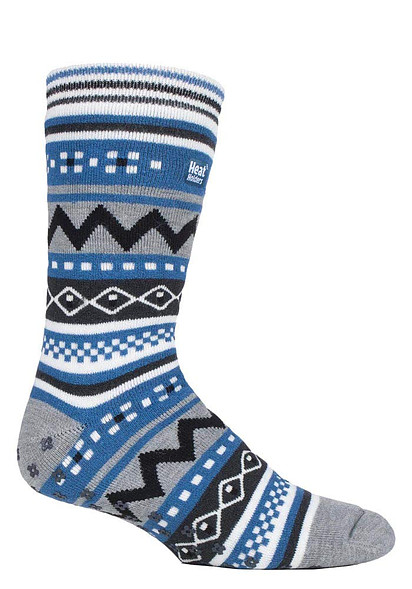 Decorated with a nordic-like indie pattern, these Heat Holders double layer soul warming thermal slippers socks are designed to keep you cozy and warm in the evenings. With their comfortable soft inner layer and sturdy non grip sole, these slipper socks are a welcome addition in any household.
Pros
The dual layer of the slippers retains the heat well and officially these socks measure 2.6 TOG rating, so your feet will never feel cold again.
Sturdy non-slip grip on any surface giving you piece of mind when walking around.
They come packaged in a nice little gift box making them the perfect birthday present or Christmas gift.
Nice long fit so keeps your legs warm as well as your feet.
3 attractive styles to choose from.
Cons
These slipper socks are thick, and they may be a little too warm for some people depending on your preference.
---
Things to consider when buying slipper socks
1) Material
A wide variety of fabrics goes into making your slipper socks and each one will react differently to your skin, and offer different properties when it comes to the washing, maintenance and how hard wearing the fabric is. Here's a quick guide to the different materials available.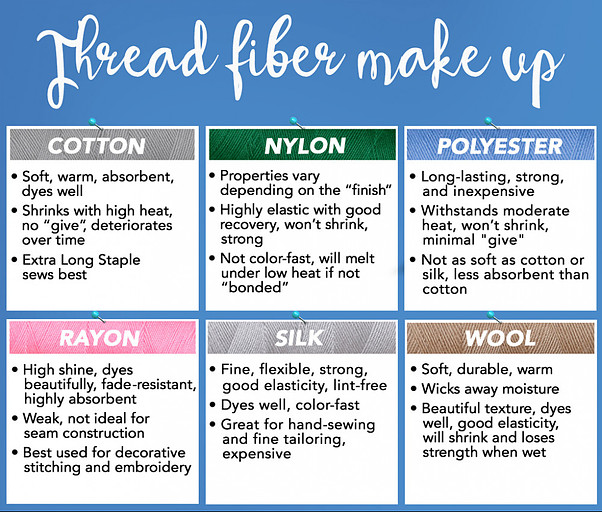 Cotton is a natural fibre that is comfortable and soft to the touch. Cotton socks offer good breathability for your feet and rarely produces any allergic reactions, so it is particularly good for those with sensitive skin. It also tends to hold colour relatively well.
Cotton can be a lot more expensive than other materials, especially if you are buying something that is 100% cotton. Many slipper socks have a mix of cotton with other fabrics, so this tends to make them cheaper. However, as there is less cotton this reduces the benefits of them.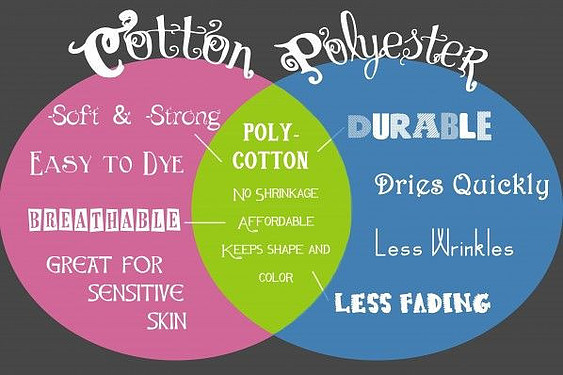 Polyester is a man-made petroleum-based synthetic fibre, and is less soft than cotton but more absorbent. One of the main benefits of polyester is it's a very strong and durable material. If it's well cared for well it will last longer than cotton.
Polyester is non-absorbent and dries quickly, as well as holding its colour longer and better than cotton.
Wool is a soft, durable and warm material, and in the case of slipper socks definitely suited for the cold winter weather. Wool is able to wick away large amounts of moisture, but very good at keeping their insulating properties. It has good elasticity, but can easily lose its strength and shrink when it gets wet.
Wool is quite an expensive fabric to buy and difficult to keep clean. In addition, it can be an itchy fabric to wear in some people, and is prone to shrinking if not washed and cared for properly (hand wash in cool water is best).
Nylon is a very strong, hard wearing synthetic fibre material. It is often blended together with other material to improve durability and give added stretch.
Slipper socks made of nylon can be highly elastic and bulky, or silky and thin. Nylon is quite an inexpensive material to manufacture compared with cotton or wool.
Elastane / Spandex / Lycra
All three materials are essentially the same style of a synthetic fiber made from polyurethane. Generally they are mixed with other materials and provide good comfort and elasticity and support to your feet.
2) Style
Choosing the right style slipper sock is so important as everyone has a different idea of what they want. Here's a guide to different styles to consider –
Low cut ankle support style slipper sock.
Thick fluffy wool slipper sock.
Heel tab supports to help put on and take off.
Full length long slipper socks to support your leg.
Plain, patterned or colourful.
Elastane cuff.
3) Breathability
Breathability in your choice of sock is key for preventing the build up of sweat and unwanted odours. Try to avoid polyester and nylon, as unless they are combined with other fabrics, are not very breathable.
One of the best choice of materials for breathability in slipper socks is wool, particularly Merino wool.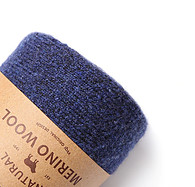 Merino wool is a great fabric as it insulates your feet so they stay warm even when it's cold, unlike cotton that traps heat in your feet. It's able to wick sweat that builds up away from your feet to be reabsorbed back into the air.
Finer than human hair, Merino wool can be softer than cashmere and is gentle on even the most sensitive skin.
It's also great as it dries quickly and is naturally anti-bacterial so reduces the build up of nasty odours.
---
Can you machine wash slipper socks ?
If you want your slipper socks to last you need to take good care of them, just like any other favourite item of clothing.
Let's face it, you are probably going to wear the same pair of slipper socks every day, whereas with ordinary socks you probably wear a different pair.
They are going to get plenty of use, so it's important to know the best ways to keep them clean, and keep them lasting a long time.
So, what's the best way to wash your slipper socks ?
1) Turn your slipper socks inside out
This will help protect not only the exterior of the sock which is on show, but also the non-slip grippers that can easily be damaged or come off when washing.
2) Hand or Machine Wash in cool water
Hand washing is preferable in cool or cold water. If you do decide to machine wash ensure that you put them on a gentle setting using a gentle detergent.
3) Rinse and lay them out to dry
If you are hand washing ensure that the slipper socks are rinsed well in cold water, and squeeze to get any excess water off them. Ideally, dry them naturally away from direct heat ( avoid putting on hot radiators as this could damage the anti slip grippers on the sole ).
Air drying your slipper socks is best as this will extend the life of your footwear.
---
What does the TOG rating mean for socks ?
TOG stands for Thermal Overall Grade and is a scientific test measuring the thermal (heat retaining) capacity of fabric.
Some thermal slipper socks, such as Heat Holders have a TOG rating of 2.34, which is nearly three times warmer than standard thermal socks, and around seven times warmer than cotton ones.
Conclusion  –   The Best Slipper Socks for Men
So there you have it, helpful tips, advice and recommendations on choosing the best slipper socks for men 2023.
Slipper socks are a great alternative to wearing slippers, more comfortable and affordable. In addition, they are thicker, warmer and more cushioned than regular socks with a non-slip grip to keep you steady and safe on your feet. All in all, they make the perfect birthday or Xmas gift.
If you are still undecided about whether slipper socks are for you, then you may want to take a look at some of the best house slippers for men as an alternative.
Hopefully you have found the right slipper socks to suit you, but if you need any further help or advice, please feel free to contact me at mark@elderlyfallsprevention.com and I will be happy to help.
Please follow and like us: