In my day to day role as a physiotherapist working in community settings, I have firsthand experience of seeing the Stander EZ Adjust Bed Rail being used, and decided to write a review about my experiences so far.
In this review, I will discuss how well it works, highlight the key features and benefits, what I like and don't like about it, some minor drawbacks with it, and where to get the best deal online.
By the end of this review you should have a good idea whether the Stander EZ Adjust Bed Rail is suitable for you.
Okay, let's see what the company say about this adjustable bed rail guard from Stander 
Get in and out of bed with greater ease and sleep safely with this multi function rail.
The Stander EZ Adjust Bed Rail is the only bed rail in the world that adjusts in length after installation on the bed.
Use the EZ Adjustable Bed Rail as sturdy support while getting in and out of bed, extend the rail to keep the patient from rolling out of bed during the night.
This bed rail easily folds down-and-out of the way, to allow the user unimpeded access.
The EZ Adjust Bed Rail is perfect for those that lack mobility, suffer from loss of balance, or simply fall out of bed during the night.
The included organizer pouch is perfect for keeping your remote control, book, or medication close by.
This durable bed rail has a 300 pound weight capacity.
Key Features
TWO-IN-ONE BED RAIL: The EZ Adjust Bed Rail is designed to be used as both a safety guard rail and a helpful bedside handle with a weight capacity of 300 pounds.
EXTENDS IN LENGTH: Easily extend the length of the rail with spring-loaded pins from 26″ to 34″ to 42″ to protect falling out of bed during the night.
SAFETY HANDLE: When redacted to its shortest length the EZ Adjust Bed Rail can be used as a standing handle for balance and support when transferring from bed.
FOLDS DOWN: By pulling two pins you can pivot the bed rail downward 180 degrees to lay flat against the bed to allow easier access on and off the bed when the bed rail isn't needed.
COMPATIBILITY: The EZ Adjust Bed Rail works with most traditional bed types with mattresses between 12″ and 16″ thick. It is not intended to be used with adjustable or profiling beds. Also, it is not to be used with an extra soft mattress.
Pros ( What I liked about it )
The 3 storage pockets both inside and outside the grab rail are a great idea and perfect for storing personal items, such as your mobile phone, medication or glasses.
Has a safety strap that can be easily attached to the bed frame, Also, the bed rail can be fitted to either side of your bed, so you can choose where you want it.
It is strong, sturdy and easy to assemble and fit.
Perfect for those who need a little extra help to get themselves into bed, or just to steady their balance when trying to stand from the bed.
Durable, strong and able to withstand a 300Ibs max weight capacity.
Unlike a lot of chrome or white rails, it looks good to the eye and its colour fits well against the surroundings .
Cons ( What I didn't like about it )
The bed rail can not be used on electric profiling beds, or if you have an extra soft mattress.

To enable you to fully pivot the bed rail 180 degrees, you need as least 14″ of clearance between the floor and the bottom of your mattress.

If you have drawers in your divan bed base then you won't be able to access them when the bed rail is dropped down.
Stander EZ Adjust Bed Rail Assembly Installation Video
Cautionary Notes for Using Bed Rails (such as the Stander EZ bed rail)
• Rail Position: Keep the product at least 12.5 inches from the head and foot end plane of the bed to help prevent entrapment.
• Safety Strap: It is important that the bed rail is secured to the side of the mattress. Make sure that the safety strap is looped around the bed frame on the opposite side of the bed, buckled, and tightened.
It is always a good idea to pull on the rail once fitted. If it starts to move then you may need to refasten the straps attached to the bed base more securely.
Never use the bed rail unless it is tight against the mattress without any gaps showing, and at least 12.5 inches from the headboard and foot board.
Never use the rail with children, or on bunk beds, inflatable ones or toddler beds. Also, don't fit the bed rail on beds with mattress toppers or soft compressible pads.
Some people are at a high-risk for entrapment, falls or other injury from portable bed rails. High-risk people include those with pre-existing conditions such as confusion, restlessness, lack of muscle control, or a combination of these factors.
Additionally, people who are cognitively impaired perhaps with a dementia diagnosis. such as Alzheimers, or from misuse of medication, are at a higher risk of entrapment and injury.
Consider other alternatives when bed rails are not appropriate. Alternatives include: roll guards, foam bumpers, lowering the bed and using concave mattresses that can help reduce rolling off the bed.
Bed side rails should not be used as a substitute for proper monitoring, especially for people at high risk for entrapment and falls.
If your loved one is in a long-term care facility make sure that a comprehensive assessment and care plan is in place before using bed rails.
Things to Consider When installing and Using the Stander EZ Adjustable Bed Rail
Confirm that the age, size and weight of the person using the bed rails are appropriate for the Stander bed guard rails used.
Always install bed rails using the manufacturer's instructions to ensure a proper fit.
Inspect and regularly check the mattress and bed rails for areas of possible entrapment. Regardless of mattress width, length, and/or depth, the bed frame, bed side rail and mattress should leave no gap wide enough to entrap a patient's body or head.
Be aware that gaps can be created by movement or compression of the mattress which may be caused by patient weight, bed position or patient movement, or by using a special mattress, such as an air mattress, water bed or mattress pad.
Check your Stander EZ adjustable bed rail regularly to make sure they are still installed correctly as rails may shift or loosen over time.
Weight of Product: 14 lbs
Weight Capacity: 300 lbs
Length of Rail: Locks in place at 26″, 34″ and 42″ after it is installed on bed
Rail Height: 22″ high from the base of mattress
Gap between Rails: 3″
Fits Mattress Thicknesses: 12″ – 16″
Bed Type: Attaches to any traditional home (divan) bed with included safety strap
Assembly: Installs in minutes with 4 bolts and Allen Wrench (Included)
Package Dimensions: 28" x 21" x 1.5"
Case Dimensions: 4/case, 28" x 21" x 6" 60 lbs
So does the Stander EZ Adjust Bed Rail actually work as advertised ?
The rest of this review will be devoted to my experiences with using this product.
My Personal Experience
In my role as a Community Physiotherapist I often encounter patients who struggle to get into and out of bed safely. A bed rail is often prescribed for the patient to assist them safely, but as with lots of equipment there is often a lot of choice.
I came across the Stander EZ Adjust Bed Rail on a recent visit to a patient and got the opportunity to see it in action.
The lady in question had reduced balance from an old stroke and variable strength in her legs. In addition, she suffered with variable fatigue and exercise tolerance day to day.
The Stander bed rail she had fitted was perfect for her, as she only used it on the days she felt less well. It could easily bed folded down by the side of the bed when wasn't required.
She could sit on the bed and transfer safely into a lying position on the bed without catching her legs on the folded metal of the rail.
She could easily unclip the rail and fix into position on the bad day to enable a safe transfer on and off the bed.
Not everyone would need the Stander EZ Adjust Bed Rail with its multi functional usage, but in the case of this patient it was a useful and functional aid to keep her independence.
1)   Can you fit the Stander EZ bed rail on any type of bed ?
The Stander EZ Adjust Bed Rail can be installed on most traditional bed types with mattresses 12″ to 16″ thick. However, the bed rail is not intended for use on adjustable beds or those with extra soft mattresses.
If you have an electric bed (such as a hospital profiling bed) then you would have to use a rail specifically made for it. A good choice would be the Performance Health Parnell Premier Bed Rail.
2)   What is the alternative to using a Stander EZ Adjust bed rail ?
There are lots of alternatives to using a bed rail such as foam bumpers, roll guards, using concave mattresses or lowering the bed.
3)   What are the benefits of using bed rails ?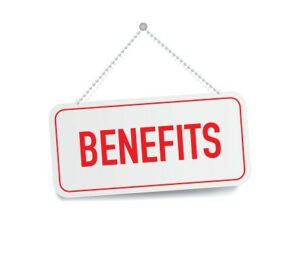 A bed rail helps you turn and re position in the bed.
Provides a hand-hold for to get into or out of bed safely.
It can provide a feeling of comfort and security for the user.
Reduces the risk of you falling out of bed when being transported.
Provides easy access to bed controls and personal care items.
For those looking for a multi functional rail that has the ability to extend along the side of the bed, but also be able to pivot and fold away at the side when not needed, then the Stander EZ Adjust Bed Rail is worth looking at.
If the bed rail is needed primarily to allow easier access to assist you on and off the bed, then there are cheaper alternatives on the market.
The integral storage pockets is really helpful and a definite plus, however the storage pockets can be bought separately and attached to the bed rail afterwards.
If you just need an extendable bed rail without the pivot drop down arm, where you purchase the storage pockets separately, then the NRS Healthcare Folding EasyFit Bed Guard Rail is a cheaper option worth considering.
I hope this gives you enough information and advice about the Stander EZ Bed Rail, however, if you need any further help or advice then please feel free to contact me at mark@elderlyfallsprevention.com.
Please follow and like us: